York Institute is now a London Nest agency!
York Institute, Thailand, is now a London Nest agency!  Annop Kanthatham is the Manager at York Institute and also President of TIECA, the Thai International Education Consultants Association.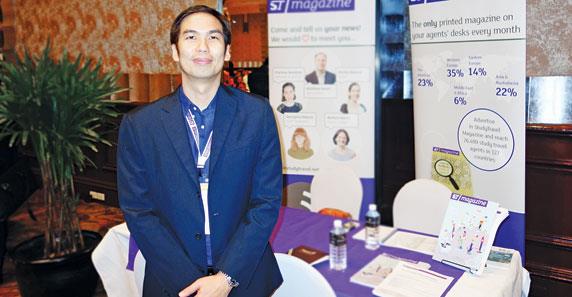 Hello Annop and we are very happy to see that you are part of the London Nest community.  Can you tell us a bit about your agency please?
My father founded the company in 1987. Currently we have four staff including myself.  We send students to various countries, mainly to the UK, US, Australia, New Zealand, and Canada.  Majority of students are for English courses and degree programs.
Why should students choose your agency?
We are a member of Thai International Education Consultants Association (TIECA) which is the agent association in Thailand.  We have a lot of experience in sending students oversea.
So, you're based in Thailand but the name of your agency is York Institute… can you explain why this name was chosen?
The name "York Institute" is a little bit confusing I know. Many people think we are a school or we represent University of York.  In fact, my father came up with the name because I was a high school student in New York at that time so he wanted to name it after.  But to name it as "New York Institute" would be too obvious so he settled with "York Institute".  The word institute was there because when we first opened we ran computer and English classes for a while, however it only lasted a few years but we still kept that name.
I had no idea!
I know you're in London a lot.  Where is your favourite part of London?
Oxford Street. You can never get tired of walking along the street, so many stores to visit.  Once you're done you can walk to Regent's Street onto Chinatown for food.
Yum! 
And if you were to describe the capital in just one word, what would that be?
Multicultural
Absolutely!  Thank you Annop…hope to see you soon!