Christmas in London, Dublin and Scotland: must-see and do
Christmas in the UK is quite a unique and magical experience. It's hard not to fall in love with the beautiful illuminated streets, the sumptuous stores decorations.
The things to see and do are so much that this time of year should last longer!
In order not to miss the most beautiful ones, we've made a selection of must-see and do in London, Dublin and Scotland during the Christmas season. Ready to take note?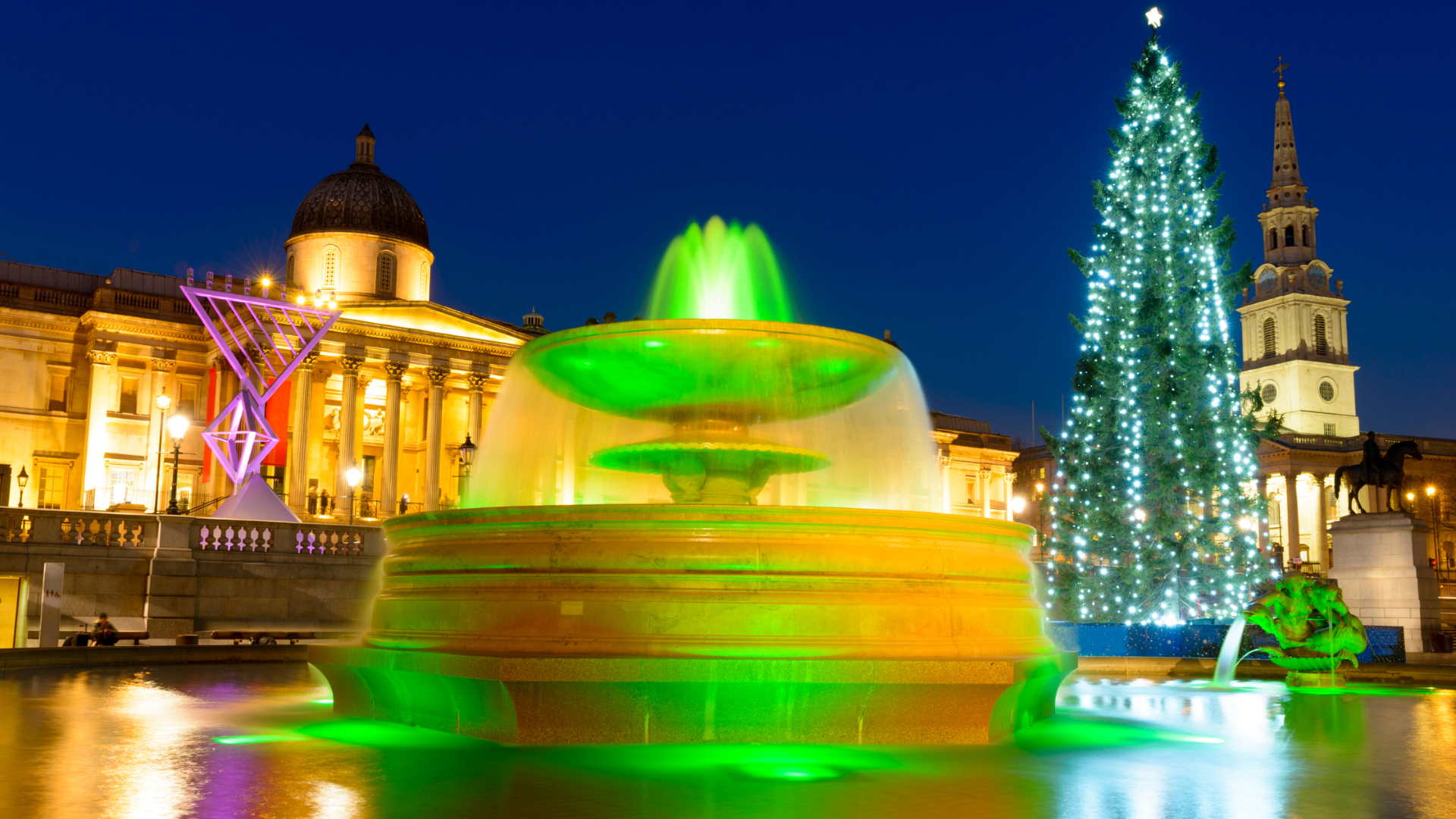 Christmas in London
The first place we suggest you visit in this holiday season is Trafalgar Square, home of London's largest Christmas tree (20 metres high) and to listen to the Christmas Carols. Every afternoon, in December a choral will animate the square: the shows are free! In addition this year there's also a small Christmas market.
Speaking of Christmas markets, London has so many of them! We recommend a trip to Leicester Square and Southbank centre, but don't forget to take a walk between London Bridge and the Tower of London to enjoy Christmas by the River, and to Hyde Park for the famous Winter Wonderland. Festive stalls, more than 100 rides, a giant ferris wheel, live performances and music, many bars and restaurants: you'll be able to tailor your experience to fit your Christmas budget.
What about Christmas decorations in London? Every corner of the city is so sublime, but don't miss these streets: Oxford Street and Regent Street for the most impressive lights; Covent Garden and Seven Dials for the most enchanting ones; Mayfair and Bond Street for the most elegant lights.
Last but not least, head to Kew Gardens for Christmas at Kew: a new route and new installations are waiting for you, as well as food and drink!
If ice skating is your thing, go to the traditional ice rinks at Somerset House or the National History Museum, or to the Battersea Power Station glide ice rink.
Do not forget that December is also a month for bargains: most London stores start their sales on Boxing Day, so take advantage of it to save money!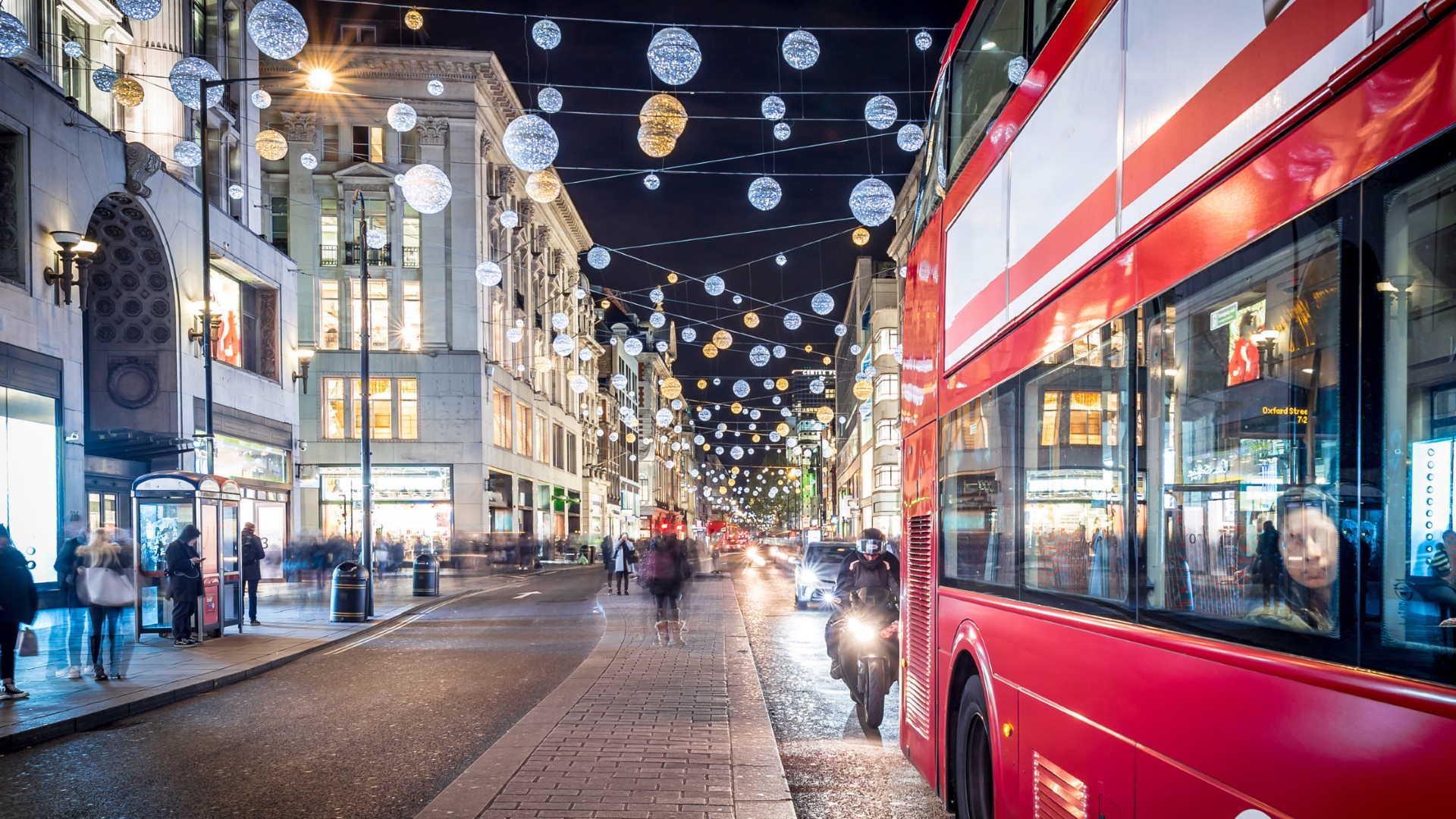 Christmas in Dublin
Christmas festivities make Dublin even more beautiful. Also in this city lights and decorations are the attraction of the festive season. If you're looking for Dublin's finest Christmas lights, head to the traditional Grafton Street and O'Connell Street, but do not forget Temple bar. Many bars and pubs are lovely decorated, and it's a great place to have a drink or two while enjoying the festive atmosphere (remember though: most pubs are closed during Christmas day).
Of course, do not miss St. Patrick's Cathedral, one of Dublin's most popular tourist destinations, and it is also home to Ireland's largest Christmas tree.
O'Connell street is the heart of Dublin's biggest Christmas market, but many others are scattered throughout the city.
And for the bravest ones, one of the country's greatest Christmas traditions is to celebrate that day with a cool swim into the water at Forty Foot, Guillamene Cove or the saltwater pool from Portnahapple to Portstewart.
Christmas in Edinburgh
Edinburgh is known to have a very vibrant cultural life throughout the year, and Christmas time is no exception.
First of all, you can't miss the amazing Giant Advent calendar at the House of the General Register, part of the UNESCO World Heritage. Until December 24, its facade is illuminated by spectacular images of the past Christmas, and the show takes place every day from 5 pm to 10 pm.
Of course Edinburgh as well is decorated with stunning lights. Its Royal Botanic Garden though is probably one of the places where the lighting is most spectacular: the Fire Garden with its mesmerising flickering flames is just amazing to see, but new routes have been added this year!
For something traditional, wait until the end of December. Hogmanay, the celebration of the winter solstice in Gaelic, is the most colourful event with its torchlight parade that runs along the Royal Mile to Holyrood Park in an incredible atmosphere, with lots of bagpipes and drums.
Hopefully we gave you some ideas for spending Christmas time in the UK. If this is just the beginning of your long stay for study in the country, remember that we are here to help you find the accommodation that suits you best!