Serving Up The Best Brunch In Chelsea
In true weekend fashion, what would your Sunday be if it didn't include brunch? Quite sad, is what. With that in mind, hit the snooze button this weekend before wandering out for your fill of brunch goodness. When it comes to brunch, Chelsea is the place to do it. Check out a few favorites: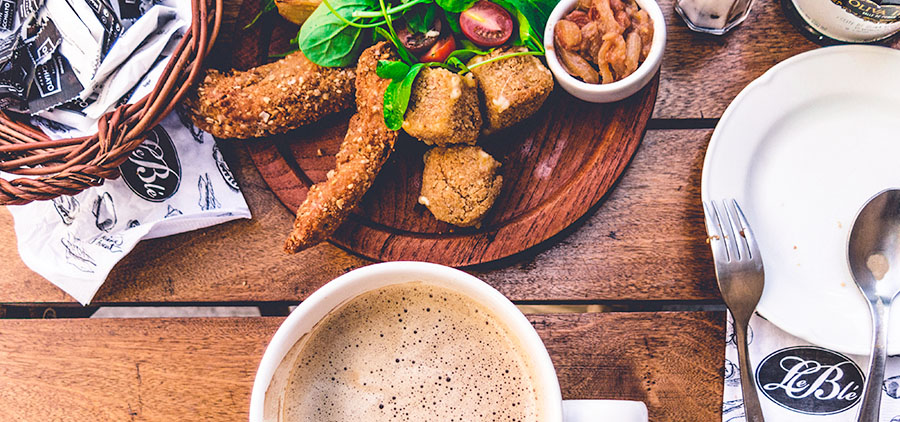 Muriel's is just around the corner from the South Kensington Tube station and is a true delight for brunch-goers. What makes Muriel's so unique are their fully locally-sourced ingredients — everything comes from nearby grocers and farmers. Even with their high-quality ingredients, you can score a meal for under £7! Feeling healthy? Try a fresh juice. Or, just say screw it and have a milkshake!
Brunch: 8AM-5PM
1-3 Pelham Street
London, SW7 2ND
Chelsea Farmers Market
In the heart of Chelsea on Sydney Street, brunchers can enjoy delicious "alfresco" dining at the Chelsea Farmer's Market. Forget about stalls selling fruits and vegetables — the Chelsea Farmers Market offers up ready-to-eat bites, including The Marketplace Restaurant, featuring tons of outdoor seating and a constantly changing seasonal menu. Sounds fancy shmancy, but is actually totally well-priced. If you only do one thing in Chelsea this summer, visit the Farmers Market!
Everyday: 9:30AM-8PM
125 Sydney Street
London SW3 6NR
Whether you have time to sit down and enjoy or prefer to grab-n-go, Baker and Spice has positively mouthwatering pastries, breads and sweets. Their Mediterranean-inspired menu is actually quite healthy, too, so you can treat yourself without being a total glutton. Great value for your money and the pancakes are insanely delicious. Best yet, brunch is every day!
Mon- Sat: 7AM-2PM
Sun: 8AM-4PM
47 Denyer Street
London, SW3 2LX