The Sweet ol'Cake Sale
There is nothing more wonderful than being able to bake a lovely cake for the ZRSDP charity. It's like a competition between colleagues in the office to see who bakes the most amazing cakes. Some of us for the first time even. It's messy but it's very fun to work together as a team and help sell these mouth-watering cakes.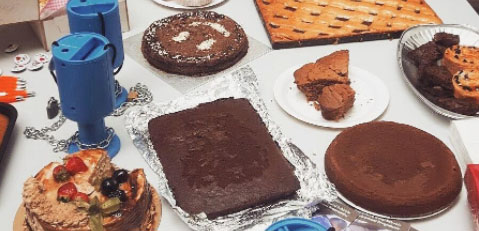 On Friday 11th August London Nest as a team and others have contributed to bake their amazing cakes to help with the event. Giving the chance to show off each other's baking skills! And then selling cakes to the students at our residences, The Curve and The Garden Halls, giving them sweet-tooth paradise in their mouths.
The goal is to raise money to improve educational opportunities in rural Zimbabwe and to provide new facilities and resources for schools. They have successfully built a primary school so far and now it's time for a secondary school.
It's go big or go home!