Post-exam Comedown Remedies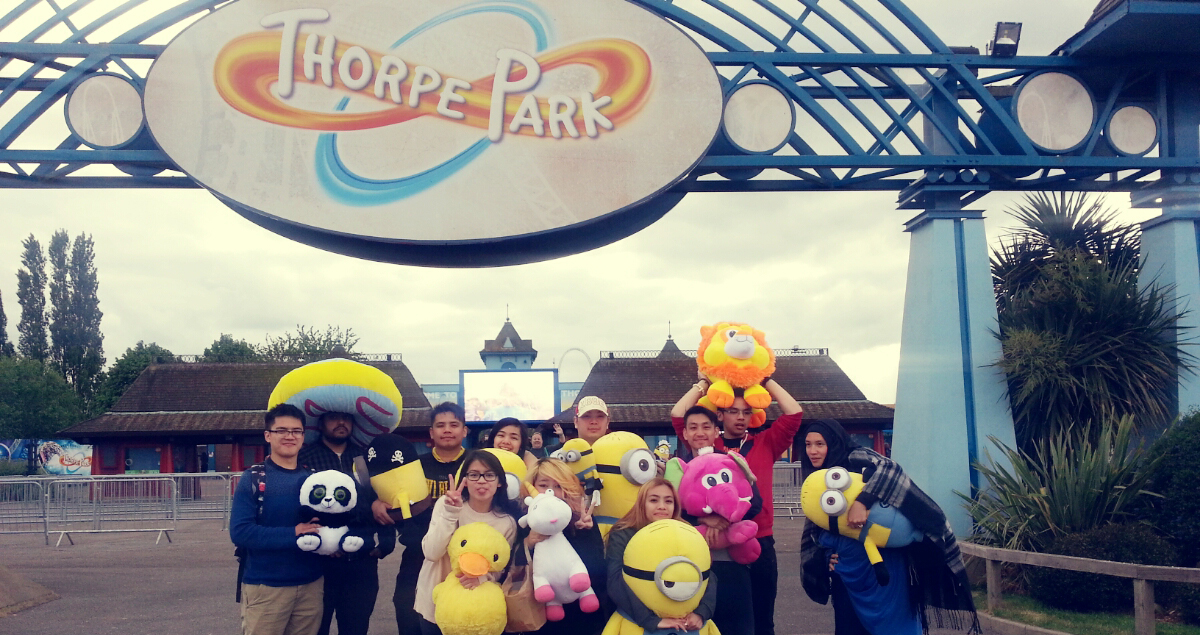 Like the vast majority, you're probably now done with exams. After some heavy celebrating, however, you may find yourself ejected out into the world wondering what your purpose really is now. This is what we call the Post-exams Comedown; the inevitable strange depression when post-exams life hits with the awfully overwhelming expectation of being blissfully wonderful, but actually, its just a Tuesday. And its raining. And the majority of your friends are either still doing exams, visiting that ominous place they call 'home' or have their own Post-exam Comedown to deal with. And even when you do find a friend to deal with the Post-exam Comedown with, the overwhelming choice of doing absolutely anything you want with all this free time becomes a haunting and terrifying responsibility, one that sends your mind into a spell of blankness. You suddenly become unable to make even semi-decent plans.
And the worst part of the Post-exams Comedown is that for a London student, you are putting this incredible city to waste. There are so many things you could be doing – but you're actually eating cereal at 3pm as you stare out of your window watching construction workers drill at the pavement. This is not what you imagined. You imagined non-stop roof-top parties, drinking homemade cocktails from that cocktail recipe book you could only wish you had the time for during term-time. But instead, you're contemplating buying another box of Crunchy Nut because it tastes even better in the early afternoon. And all of a sudden you're scrolling through Netflix ready to finish that season you've been "pretty into recently" (life-threateningly addicted to).
But STOP RIGHT THERE. Crawl out of that novelty onesie and log off that overworked Netflix account. You're going to make the most of this summer. You're going to embrace this city in all of its beauty. You're going to leave the house. And when I say leave the house, what I mean is leave the world of a young adult, and head straight back to the days of your early adolescence: it's time to go to a theme park.
And not just any old theme park, you're going to go to Thorpe Park. The land of big queues and even bigger rides… that will just about make up for those big queues. Grab a 30 minute train from Waterloo and immerse yourself in the fun that is the adrenaline of adolescence. It is almost as blissfully ignorant as you remember. And with Derron Brown's Ghost Train topping off the list, I genuinely stand by the belief that this is a good way to use this wonderful free time.
And if you're worried about prices, they have student discount if you book ahead. They also have an election special at the moment which is even cheaper if you sign up to vote. And anyway, you're saving a tonne of money now you've stopped living on extortionately priced library food, so there's really no excuse. And if you're worried about queueing, surely you're a pro at this by now from the character-building experience of shared student bathrooms? Here's your chance to make the most of this meticulously developed asset.
Oh, and if you haven't finished your exams yet. I'm sorry. But I've heard Crunchy Nut makes the perfect afternoon revision snack.
To find Thorpe Park tickets at student prices, go to www.thorpepark.com/tickets-passes/student-offer
Words by Ellie Jackson