Camden UnLocked
If you go to Camden Lock on the weekend, there's something wrong you. Something really wrong. Because if you're into sweaty crowds, sold out stalls and constantly tripping over the huge confused mob of fairly useless people who you've been trapped behind since the station, then you're probably borderline psychopathic.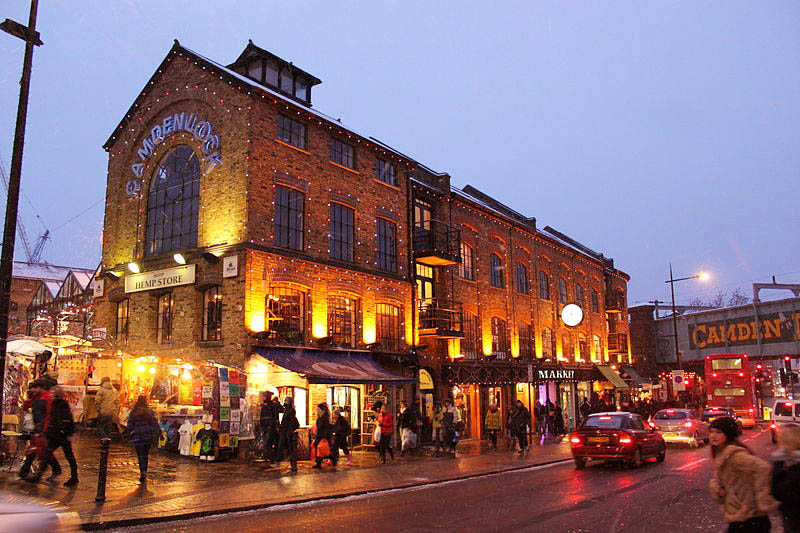 But you also shouldn't miss out on Camden. On a summer's day, Camden is the perfect spot. Fresh juices, cold beers and every kind of cuisine you can possibly think of, enjoyed on the breezy balconies of Camden Lock courtyard. It's a winner all round. And, since you're a student, it's pretty much imperative that you treasure the wonderful gem that is: Camden Lock – The Weekday Edition.
But of course, like all great things, when it comes to The Weekday Edition, terms and conditions apply. Or, rather, some Dos and Don'ts which I will impose on your day out myself. After all, you wouldn't want to go out without following a strict set of guidelines now would you? Thank me later.
So let's continue with the Don'ts and get that out of all of our systems. As I said, the first imperative is: don't go on the weekend unless you're a pychopath (or someone with A real life adult job). But besides from that, the Don'ts seem obvious. Don't fall into the trap of buying mundane things (or complete rubbish) at Camden Lock prices. (NO. You do not need a clip in leather braid for £15. I am absolutely certain). What's more, I am also certain that you do not need to pay £5 for a bowl of cereal from a certain indie cafe. Yes, it's a beautiful thing to eat cereal in the afternoon but no, it's not such a beautiful thing to pay 10x supermarket prices just to have it sold to you by an entrepreneur dressed as a hipster. And on the unfortunate subject of the Infamous Camden Scam, don't pay designer prices for a raggedy old cord shirt just because a cool guy in a baker boy cap told you it suits you. It doesn't.
Having said that, this does not mean that cool guy in a baker boy cap won't have any great bargains just waiting for you to get your paws on. So, DO dig deep and scope out those little vintage goodies that Camden has to offer. Stand your ground, remember your budget (and what an old piece of silk should really cost) and most importantly, remember that, as nice as he is, baker boy cap guy doesn't count as a second opinion.
Furthermore, its also important to turn up hungry. Really hungry. Fast for three days beforehand if you want to, just whatever it takes to completely make sure that you are absolutely ready to take on every bit of cuisine available when you get there- no cutting corners. Why? Because it's too good to miss.
And lastly, it's an obvious one. Stop by Cyber Dog. Enter a world that you never before knew existed. This is a world where being the most fluorescent raver in the middle of the day is the ultimate goal, where a range of children's rave gear is in an odd abundance and a place of confused tourist gawking sprinkled with podium dancers. What better way to let that week's worth of food go down?
And with my conclusive list of Camden Lock Dos and Don'ts complete. You're ready to (patiently wait for the next free weekday you have and) go! And remember, like I said, that top doesn't suit you.