Zen in the city: How to de-stress in the midst of exams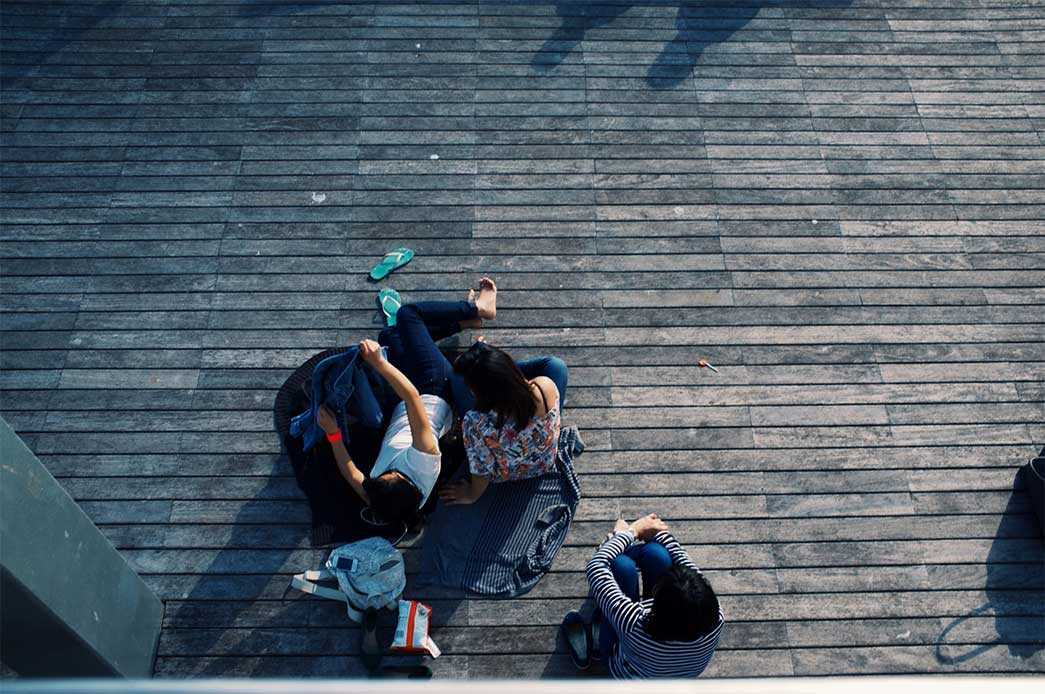 So, as I guess you'll surely be aware from your new found tendency to cry over spilt coffee, your permanently claw shaped hands, your library-chair induced numbness and your stressed out blemished skin (or could it even be chicken pox?) – we're now square-eyes deep in everyone's favourite time of year – exam time.
First of all, congratulations on making it this far. I'm proud of you.
And if you're struggling to go on, clutching desperately onto your friend's lag as they limp, dragging you down Exam Lane, made much heavier by all the notes you've "borrowed" from them: fear not. I'm here for you. In fact, I'm ready to tell you the best ways to recover recuperate, find zen and chill the HECK out in the midst of this gross time of year. We're going to get through this.
The first thing to remember is that you have the city to help you. Which brings me the first one and an obvious one of that. Get. Yourself. Out. For. Dinner. London is full of some the best restaurants around. Pick that favourite cuisine of yours, grab your mates that exams haven't killed off yet and book yourself a table. You NEED good food to fuel all this revision anyway. And if the pocket is empty – don't stress it. Get yourself a cheap take away (or a giant bag of popcorn if you're square-eyes deep in the overdraft) and go picnic for dinner in Leicester Square and smugly watch rush hour commence on the roads around. You may be having an awful time in exams, but at least you've not sold yourself to the '9-5 Devil' yet and you're going to make the absolute most of it.
Which brings me to my second point, go sit in a park. It's free, or at least just the price of that ice cream that you HAD to buy. And if parks aren't for you, go hang chill out on the Southbank. You can absorb some city air, the creativity of the Tate and the National Theatre as well as some delicious food whilst still being firmly away from the shackles of revision.
And if you are ready to shake the shackles off a little more, go the whole hog – take a freaking day trip. Go to Surrey, to Brighton, to Kent, just go jump on that train. I bet you deserve a whole day off. And if you don't… that's absolutely nothing to do with me.
Only got an evening to spare? Go to the cinema. An hour? Go out for a cocktail. An afternoon? Go see some ridiculously cute animals at a city farm. A morning? Take some friends to a yoga class. What I'm saying is, this is London, and time nor money is going stand in between you and some healthy recuperation.
Consider this your letter of permission. Go. Shake of the shackles and re-discover the city you once knew.
by Ellie Jackson