The Secret Is Out!
London Fields, located in the borough of Hackney is not an especially large neighbourhood when you consider its overall surface area. Most of London Fields is taken up by its sprawling park, just steps away from the London Fields Tube station. While the park is reason enough to wander into London Fields, especially as it allows barbecuing, there's tons more the area has to offer.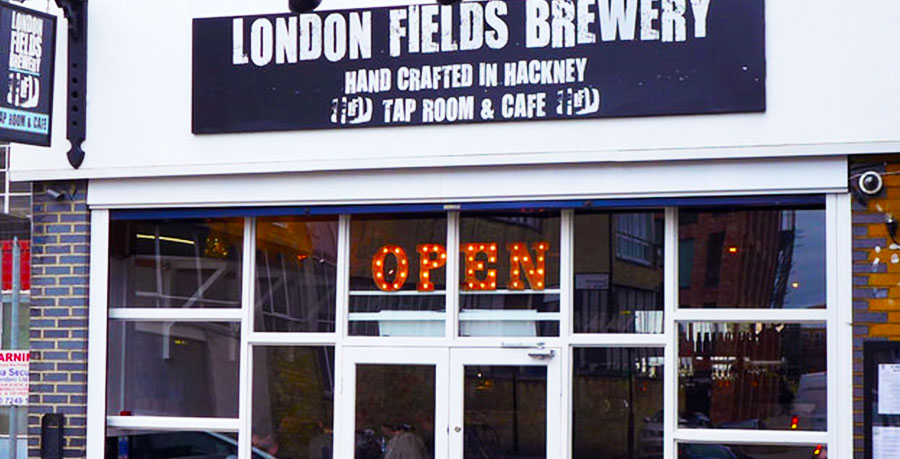 Take Broadway Market, for example. Broadway Market has over 135 stalls (compare that to just 40 when it first opened), some stemming from permanent brick and mortar fixtures in the city, while others are one-offs, unique to the market. Franco Manca, an authentic Italian pizza joint offers up superbly delicious pies for well under £8, or check out Market Cafe for pub-style lunch deals.
A short distance away from Broadway Market, fondly considered its "little sister" is Schoolyard Market, a smaller food truck paradise, but equally worthwhile. Both markets are absolutely jam-packed on Saturdays, but well worth the atmosphere and community vibes. Everything gets going at 9AM and stays open till 5PM.
Despite London Fields having a largely Italian influence (hence all the outdoor, "alfresco" dining), you can still score a pint, if an aperitivo cocktail isn't your thing. Check out the London Fields Brewery, for some locally brewed beer and ales. It's a lovely spot to discover craft brews, venture on a brewery tour or even try a brewing class!
London Fields has been a well-kept secret for quite some time, but it seems like the secret is finally out, so you better hurry on over!