The Local's Walking Guide To Central London
There's no better way to see London than by foot.
London makes finding your way around very accessible; throughout the city you'll find signs pointing in the direction of the nearest Tube station, points of interest, other neighborhoods and so on. If you keep your eyes peeled, you can follow these signs around without having to rely on your phone or map.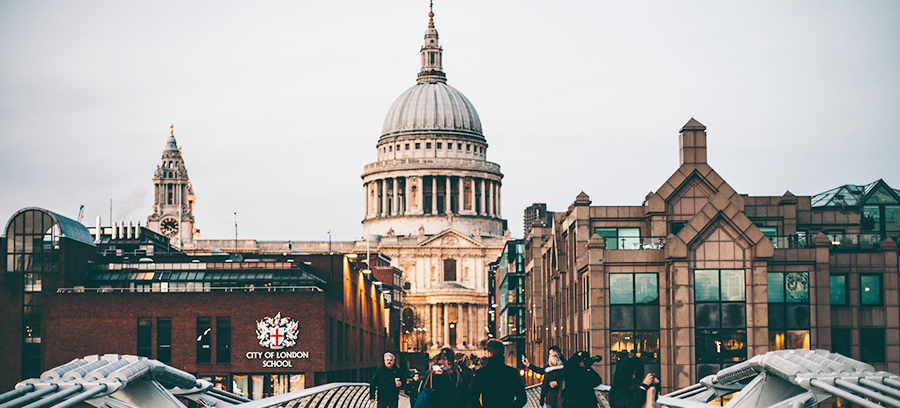 Next sunny day, head outside and take a stroll through London:
Start at Sloane Square Station, accessible via Circle or District Line. Exit the station and head west down King's Road to Duke of York Square.
At Duke of York Square you can find trendy cafes, restaurants, shops and even food stalls during the weekend.
Heading back towards Sloane Square, start walking northeast, directly through the square towards Eaton Square Garden.
After Eaton Square, head straight till the corner of Grosvenor Place. Take a left, walking along the perimeter of Buckingham Palace Gardens
You'll eventually run into Wellington Arch, a 19th century memorial arch. Crossing the street will lead you into Hyde Park, the most famous park in London.
The Marble Arch is a London landmark, previously used as an entrance to Buckingham Palace before it was relocated to the northeast corner of Hyde Park at the junction of Oxford Street and Park Lane.
Oxford Street is a shopper's paradise, including London staples, such as Selfridges and most well-known brands. At Oxford Circus take a right down Regent Street, where you'll find more "high-end" shopping.
Regent Street will lead you into Piccadilly Circus, the "Times Square" of London. Cross the square, keeping on Coventry Street, arriving at Leicester Square.
Leicester Square is famous in Soho for its many theaters, musicals and world-renowned shows. Cross through the square, keeping on Cranbourn Street then take a left on St. Martin's Lane. You will then arrive at Seven Dials, a junction connecting Soho and Covent Garden.
After all that walking, it's time to sit down and enjoy a meal or drink. Luckily, Covent Garden is the perfect spot to do it with all their cafes, bars and restaurants!