London Calling – Notting Hill Carnival
When it comes to summertime in West London, there's nothing more iconic than the Notting Hill Carnival. You really have to be there to fully appreciate and experience the bustling, colorful, lively atmosphere. From the food, music, people, performances and overall vibe, it's hard to peg just one thing as my favorite!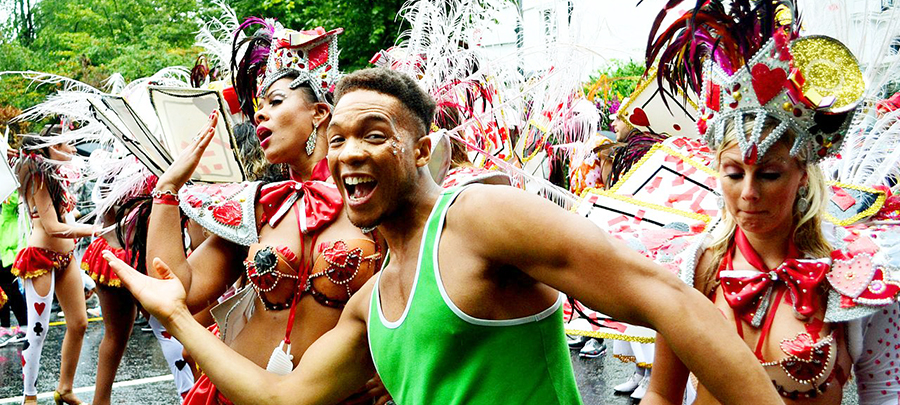 But, perhaps what I love most about Carnival is the exposure to Caribbean culture and the vast array of people it attracts. We're so lucky to have as much diversity in London as we do, and Carnival is a perfect example of an event where you truly feel transported to another time and place. Music blasts from every street corner, ranging from reggae and funk to jazz and dubstep; you could easy spend hours just enjoying the tunes and dancing. What I can say for sure is wandering the streets and crowds certainly works up an appetite — I always make sure to snag a plate of rice and beans, plantains and coleslaw or whatever other tasty thing I can get my hands on. Carnival may have gotten a bad rap in recent years, but it's so important to show up and support one of the many vibrant communities that makes London so unique. Help keep this amazing London traditional alive — you won't regret it!