London Laughs
London is grey, rainy and still, if you're not one of the lucky escapees, pretty examy. Actually, come to think of it, even with the the amount of moaning I've already done, I've still got plenty more bees under my very rusty bonnet. But whilst this is true, I have also remained on the hunt of things to do to keep the spirits high and those exams occasionally ignored.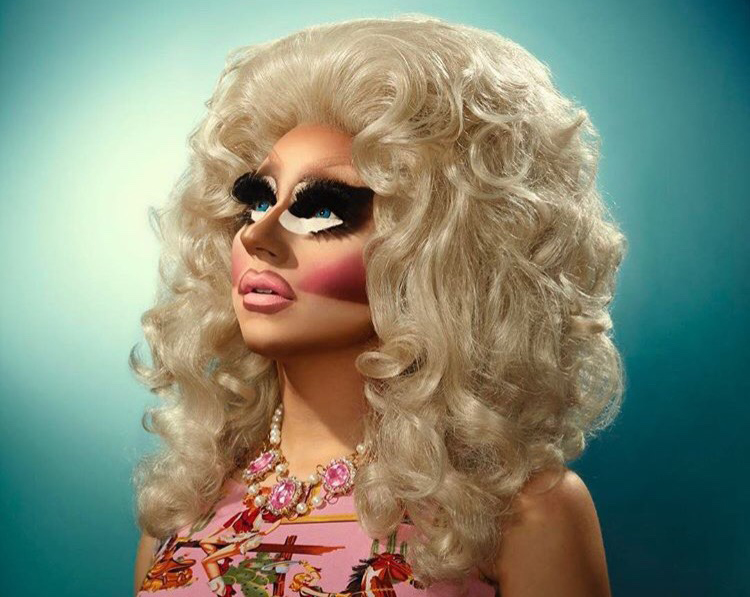 This week, of course, it's been pretty easy, with everybody's favourite 'so soul-destroyingly awful that it's actually incredible' annual television song contest… EUROVISION. This year, things were just as weird and tacky as ever with plenty of yodelling and more bleach-white teeth than you've ever seen in your life. And if that isn't an excuse to get your friends round, have a few drinks, find a new-found love for Moldova and gather desperately around the TV, then I don't know what is. Seriously, if you didn't do this, you've really missed a trick. Having said that, if you did miss out, find yourself something to watch that is equally charming in its cringe-factor and invite the gang round anyway. As far as I'm concerned, having a little group cringe might just be the best ever way to unwind.
That is of course, behind the most incredible way to take your mind off absolutely anything: a drag queen doing stand up. And when I say that, I mean one of Ru Paul's very own comic Queens. Enter: Trixie Mattel with her new stand-up tour 'Ages 3 & Up'. If I'm honest, being the first time I'd seen Trixie work solo, I wasn't sure what I was expecting. But what I actually took away were two things in particular:
A new-found knowledge that Trixie can play numerous instruments, sing, tap-dance, produce a killer sketch, work a flawless outfit change and both befriend and insult an audience simultaneously.
A heavy stomach cramp from hours of gross ugly laughing (think Kim-K ugly crying, except all the tears are happy ones).
What's more, Trixie was the finale to an incredibly satisfying supporting line up from Max (another one of Ru Paul's very own) & Joe Sutherland, one of East London very own comic gems. By the end of the night, there was very little time to stress about exams (or even remember they were ever a thing).
And although Trixie's shows have been and gone here in London, there's always an endless list of comedy shows both cheap and a little pricier here in the city. Go make the most of it – nothing will sort out that those revision blues better.