Have A Laugh At The Camden Comedy Club!
Grab your friends and head out to the Camden Comedy Club for a night of laughs, some beers and definitely a good time. The club itself is tucked away just above the Camden Head, a totally traditional pub, where you can enjoy British favorites, such as fish & chips, sausage & mash or steak pies. If you're not too keen on British cuisine, fear not! They've got salads, burgers, sandwiches, small bites, vegetarian options and even a few tasty dessert options!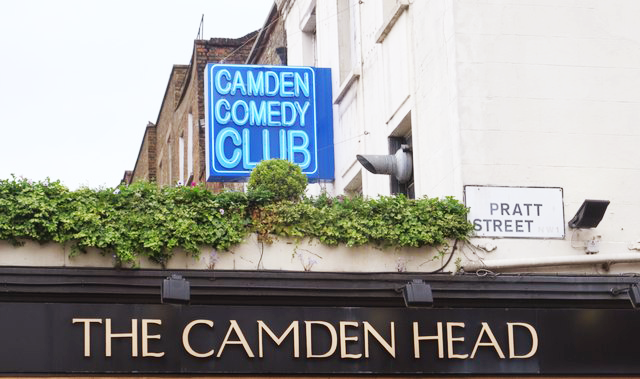 It's the perfect spot to hit up right after work or a long day of classes, where you can unwind, have a bite then head up starts for the evening comedy performance. They run a new show every night, starting at 8PM with some acts you might know and other newcomers to the scene. Entry is usually on a first come, first serve basis, so we recommend getting there at least 30 minutes in advance to queue up! Check out the line-up.
For bigger name shows, you need to purchase a ticket in advance (usually around £5), otherwise it's on a Pay What You Want (PWYW) basis and tips are collected at the end of the show. Be sure to bring a few quid to toss in the hat at the end!
Shows typically last around an hour, but the pub below stays open well past 1AM on most nights. And, get this — students get 20% discount off food and drinks, all day every day!
Camden Head & Comedy Club
100 Camden High St
London
NW1 0LU
Check site for varying opening times: