Brixton Finds
If you're living central, Brixton can seem like the ends of the earth, humbly dwelling at the end of the Victoria line. But even so, the Victoria line is short and quick, so it's pretty important that this does not deter you from exploring its many treasures. After all, they're just too good to miss.
Ms. Cupcake – 408 Coldharbour Ln, Brixton, London SW9 8LF
Lets start with my absolute favourite. This little cupcake shop is undoubtedly the best spot for cupcakes in the city and although you'd never notice, it's entirely vegan. Serving up an incredible range of flavours from classic red velvet to oreo and salted caramel and even offering a range of gluten-free options, Ms. Cupcake do everything in their power to make the most decadent cruelty-free treats on the market.
They also serve up freshly prepared vegan sandwiches, muffins and speciality bakes such as Canadian nanaimo bars and sell all the best vegan sweets, goodies and necessities worth knowing about, all in their adorable little Brixton corner. And as you stand at the counter attempting to somehow decide which treat to buy, their lovely staff are making a new batch of goodies around you. Ms. Cupcake isn't necessarily cheap but it's not wildly expensive either. And as London's first entirely vegan bakery, their reputation is truly well deserved. Oh, and if you fall in love, you can grab a copy of their recipe book and enjoy their treats straight from your kitchen.
Senzala – Brixton Village Market 41-42 Coldharbour Lane, London SW9 8PS
Not far from Ms. Cupcake in Brixton village is another great spot for vegans or meat eaters alike. Senzala Creperie is not only an ode the Brazilian cultural beginnings rooted in Senzala slave houses, but its also a pretty delicious space for any lunchtime cravings. Serving up 'French crepes with Brazilian flair', the menu brings fusion food to the forefront of Brixton market. This is also a great spot for gluten free options with everything from cheesy chorizo flavours to vegan acai. Whether its dessert or a savoury lunch on the menu, Senzala is the answer.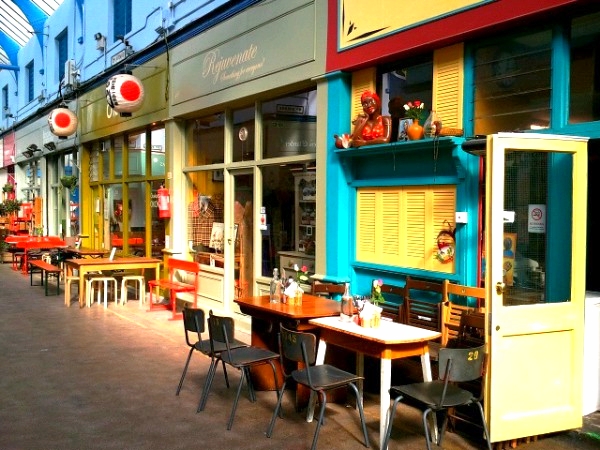 Federation Coffee – Unit 77-78, Coldharbour Ln, Brixton, London SW9 8PS
Just across from Senzala sits another little treasure: speciality coffee shop, Federation Coffee. With huge emphasis on carefully crafted coffee, it's a wonder Federation have managed to get their food so good to, especially in their cosy location. But its true, they have. In fact, their avo toast is, so far, the best I've found in the city with infusions of chilli and garlic oil that make a good dish much much better. I've also heard great things about their pastries. What I'm saying is, if you need coffee in Brixton, you're absolutely sorted.