Where to Find Christmas Lights in London
Where to Find Christmas Lights in London
Our city is having a glow-up. It's holiday time in London and around nearly every corner you can find a display of lights worthy of a stop and stare.
Whether you're popping into a Christmas market, shopping down Regent Street or just meandering the city, take a moment to slow down and enjoy the twinkling lights before they're gone.
Here are our favourite spots for Christmas lights:
1. Covent Garden
Easily one of the most majestic Christmas trees in the whole city is at Covent Garden. I haven't had a chance to stop by yet this year, but last year's mistletoe theme was much-loved. The whole square is glowing and alight with holiday cheer, including a truly massive 40-ft reindeer.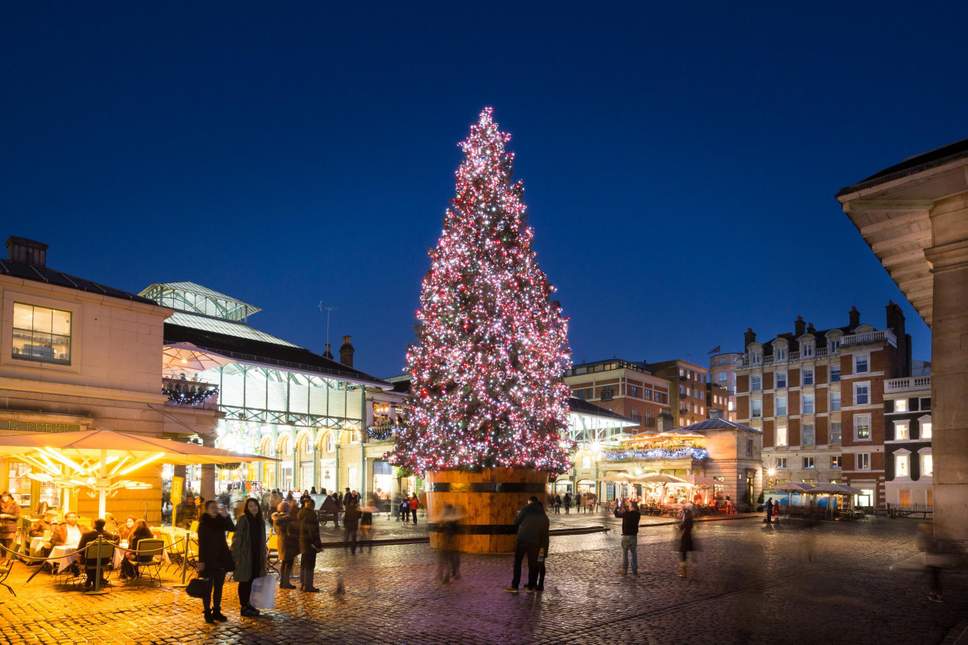 2. The Churchill Arms, Kensington
You probably know the Churchill Arms for it's lovely foliage and greenery around it's storefront (or maybe because of the booze.) But in any case, they take it up a serious notch at Christmas time. The place is covered in Christmas trees and twinkly lights — in the past they've boasted over 18,000 Christmas trees. How???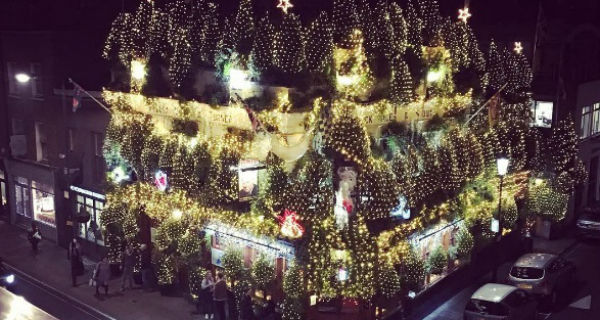 3. Regent Street
Regent Street is pure magic. I love walking under the glowing garlands of lights and pretending I can actually shop here. But who am I kidding? I'm just here for the show. Regent Street's first set of lights went up in 1954 making them one of the oldest in the city. And, while you're there, you can pop right over to Oxford Street for an equally dazzling display.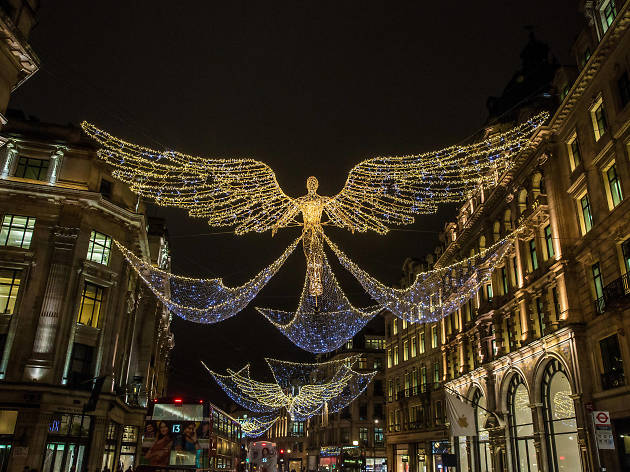 Where is your favorite spot for Christmas lights?
Also, don't forget about our Winter Deals! Get in touch with our team to book now!

Words by Kelly Dundon